This content has been archived. It may no longer be relevant
**Trigger Warning: The following article contains topics that may be harmful or traumatizing to some audiences. Please be advised.**
Meet Jasmine Rivers. Screenwriter, owner of the first independent screenwriting label in Metro Detroit, and now, the woman who's about to help you achieve your screenwriting dreams. But before we get into that, meet the woman behind the product first, so you'll know who to thank later!
So Jasmine, how did you get into writing?
I've been a fiction writer since the age of 13, but it wasn't until late 2021 that I knew I wanted to write for TV. In all honesty, trying to cope with trauma is why I began writing. I spent about four years in foster care and wasn't adopted until five or six. My two biological brothers were with me the entire time, but I was a lonely kid while in foster care. I was molested while there and stopped speaking for a while, so I used to sit alone for hours in the corner of a basement room and daydream while creating stories in my mind. My brothers and I were adopted when I was about five or six, and when I turned eight, my adoptive mother passed away from breast cancer. We subsequently grew up in a single-parent home. I was a sheltered unhappy kid, and when I was 13, I tried to commit suicide. Therapy wasn't an option, so I found a notebook and poured my heart into the stories I created. The rest is history!
Thank you for feeling comfortable enough to share your story. You've come so far from that time in your life and I'm glad that you were able to continue forward to where you are now both as a writer and a person.
Yep, I'm now a mother of a nine and eleven-year-old and have a full-time corporate job as a New Hire Trainer. I'm also a Copy Editor, Screenwriter, and Production Assistant for hire. I recently completed a paid contract to edit a novel and am currently contracted to write a feature film for an upcoming actor/filmmaker, though I can't say who. When I'm not at work or focused on writing, I'm somewhere having fun with my babies.
What great news, congratulations! You're also an instructor on top of everything else. Can you tell us about your screenwriting course and how it differs from the way you learned screenwriting?
I learned the craft of screenwriting online and dove right into writing my first screenplay. Not everyone has the funding or time to receive a film degree to learn how to write screenplays, so I created this course to give foundational information that includes structuring and writing a short script. The course will return in the fall of 2022 and further information can be found on Hidden Treasure Film's website.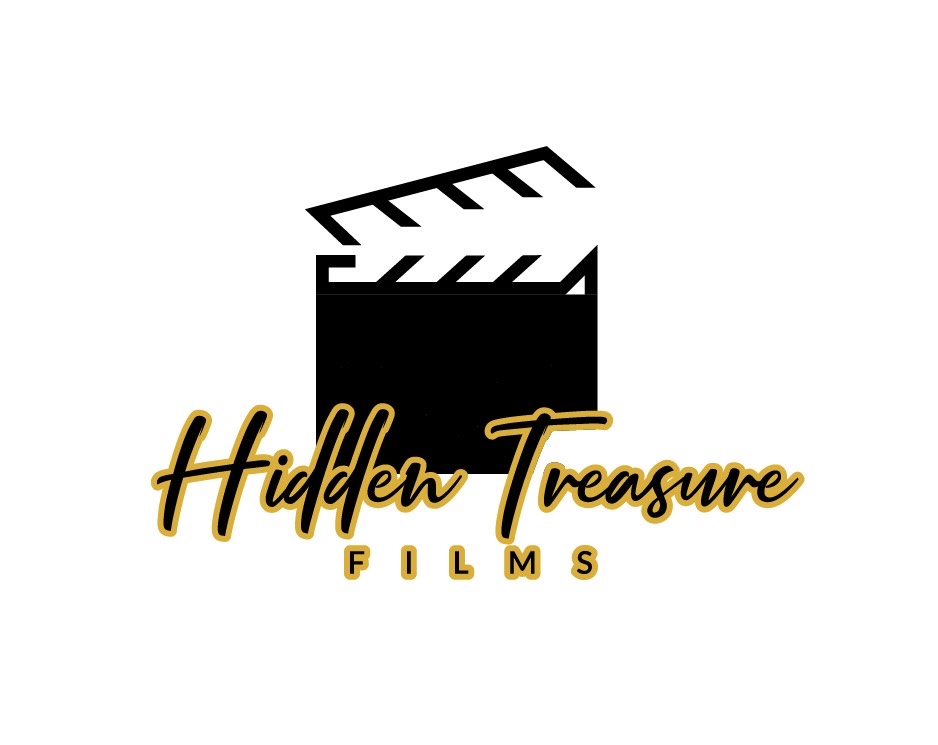 Speaking of Hidden Treasure Films, it's the FIRST ever independent screenwriting label in Metro Detroit. Okay, history maker! How did it come to be?
I've written many short stories via online blogs over the last several years and even wrote a novel that I never published. I also worked as an e-board member and copy editor for a faith-based online publication, Advance Magazine. The desire to write and create films came about in August 2021 while I watched one of my favorite films, All About the Benjamins. I wanted to write and produce a comedy one day, so I reached out to my friend Renika McQueen. She's already a successful filmmaker, so I took her advice. She also connected me with Detroit's best film director and producer, Kamal Smith. I was able to work as a production assistant on a film he was directing and immediately fell in love with the film production process. 
The day after being on set for the first time, and within 24 hours, I filed the LLC for my screenwriting label, Hidden Treasure Films, created the website and merch line, and designed My Screenwriting Notebook. Since then, I've written and produced three short films published on YouTube. I started the label because I wanted to create a space for growth and inclusion for aspiring screenwriters, filmmakers, and actors/actresses who feel they don't have representation or the connections to produce films. Detroit's film space is a competitive jungle that many new creatives find challenging to maneuver. Luckily, I was blessed with individuals who plugged me into many opportunities because they wanted to see me grow. I created the label to do the same for others.
I love everything about that! Now for the moment, everyone's been waiting for, the hidden treasure you mentioned a few moments ago, your SCREENWRITING NOTEBOOK!!! Tell us all about it!
I searched on Amazon for days, looking for a practical notebook to help me outline my screenplays. I came across several popular ones, but none were simple enough for a beginner to use – one without all of the fluff. So, what better way to have what I'm looking for than to create it! My Screenwriting Notebook comes in seven cover styles. It includes pages for Film Ideas, Character Details, Acts I-III Notes, a Glossary of Screenwriting/Filmmaking Terms, and more! I'm incredibly pleased with my notebook. You have the option to buy individual copies or order in bulk such as for a school and those who have purchased it love that it is so simple to use.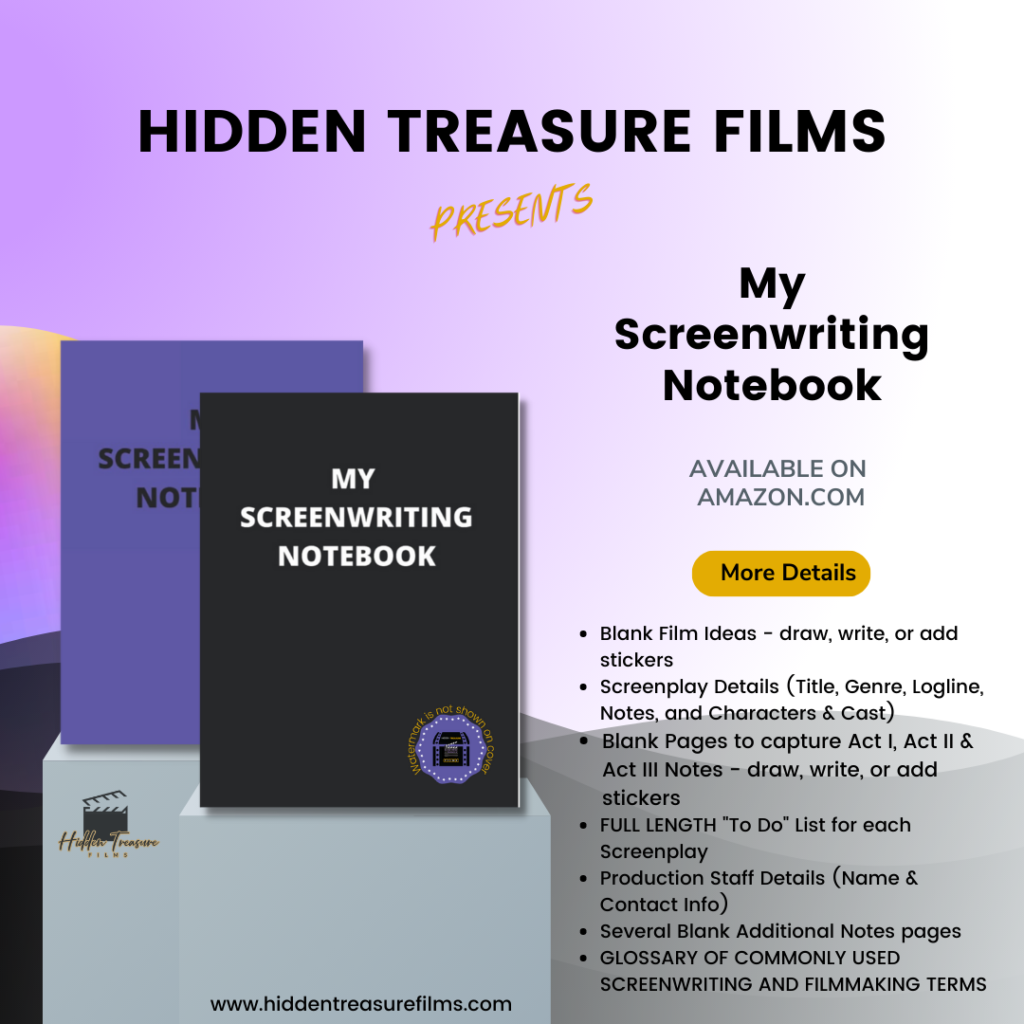 I can see why! I saw it and immediately knew you had something major on your hands. Thank you for being here and sharing it with us!